Real-Time Computing Laboratory
Computer technology is everywhere in our lives. It's more than just computing, it's relaxing our lives like autonomous driving cars. This means that the technology must now be faster and more advanced to be enough to ensure our safety.
We're studying various exicint research issues in the areas of computer networking and systems, mobile sensing and applications, embedded or cyber-physical systems as well as machine learning applications.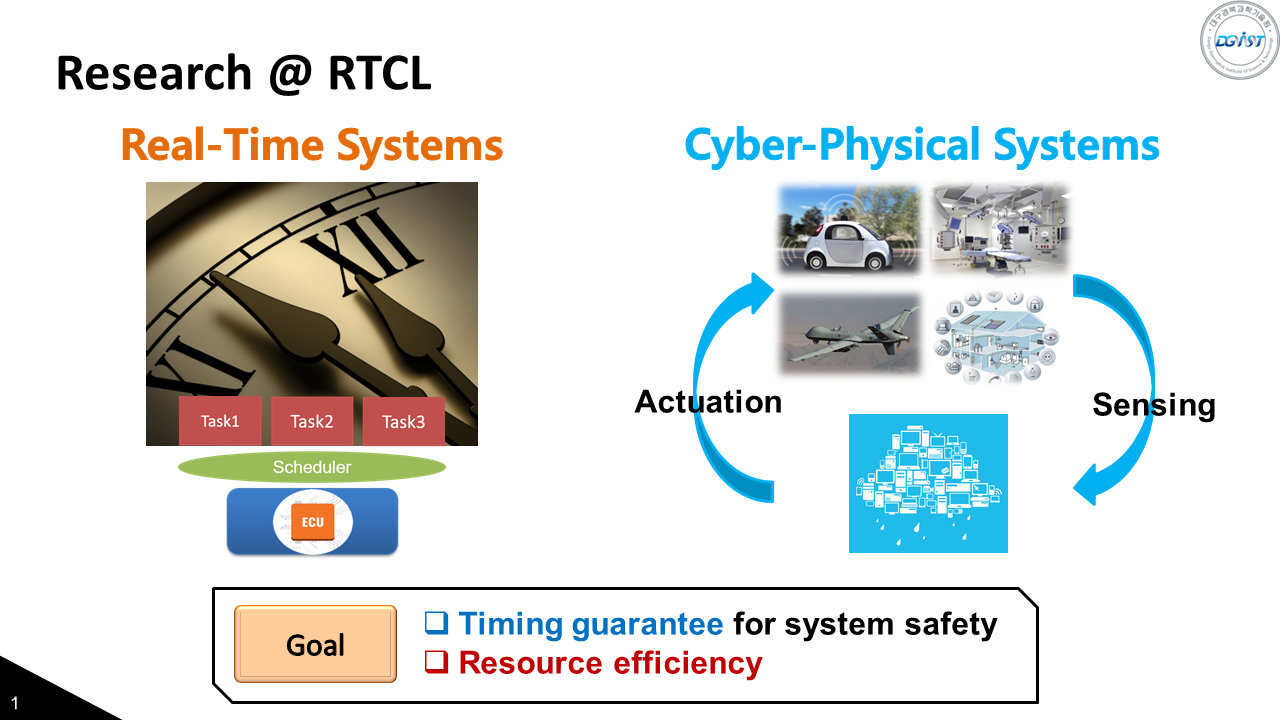 OUR OFFICE
Deagu-Gyeongbuk Institute of Science and Technology (DGIST)
E3 building, Rm 313, 403, 419
333, Techno jungang-daero, Hyeonpung-eup, Dalseong-gun,
Daegu, Republic of Korea